The Paper Kites Return With An Exuberant Ode To Freedom And Wanderlust On Outlaw Epic "June's Stolen Car"
Australian indie-folk groundbreakers The Paper Kites have returned with "June's Stolen Car", a freewheeling epic driven by its galvanizing electric guitar riffs and instantly-captivating vocal harmonies.
Penned among the red dirt and bushfire moons of Campbells Creek, Victoria (pop. 2,071), "June's Stolen Car" channels the free spirit of the American West through a love letter to Australia's great salt plains and pale pink dawns. The song is the latest offering from The Paper Kites' upcoming album At The Roadhouse (out September 1 via Nettwerk), which they recorded live in Campbells Creek while hand-converting an old gold-mining supply shop into the music venue of their dreams. Watch the band perform "June's Stolen Car" live, during an unannounced and unadvertised residency at The Roadhouse, here: https://www.youtube.com/watch?v=83azhS_ZFmc
Pre-order At The Roadhouse here: https://thepaperkites.lnk.to/AtTheRoadhouse
At The Roadhouse is the continuation of an odds-defying run for The Paper Kites that has seen them achieve accolades like a certified Platinum record in the US, over a billion streams on Spotify, and continuously-growing sold-out audiences across continents.
Removing themselves from the typical pageantry that accompanies accolades like that, the group found inspiration for this new album by relocating to the remote village of Campbells Creek – away from the pressures of daily life – where they joyfully filled The Roadhouse with music around the clock for weeks on end. While often creating new songs by day, performing them to a growing fan community at night, and recording right there the next morning – the resulting sixteen songs form a touching ode to what waits for us on the winding roads of love, loss, acceptance and wanderlust.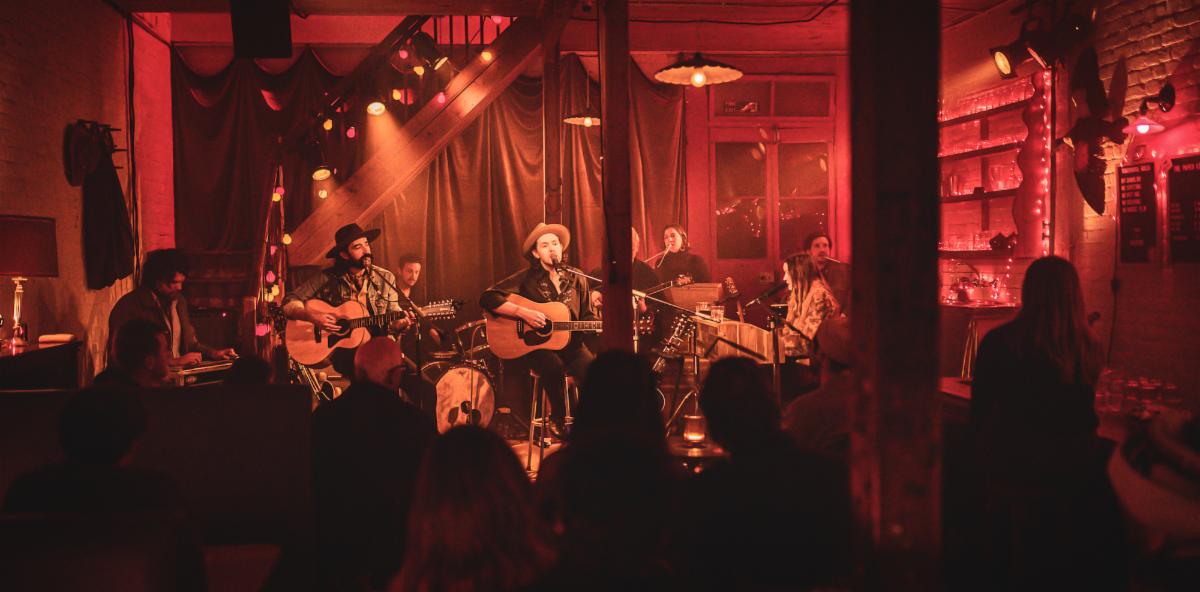 The Paper Kites have previously released five songs from At The Roadhouse – "The Sweet Sound Of You," "Till The Flame Turns Blue," "Hurts So Good," "Black & Thunder" and "I Don't Want To Go That Way" – alongside live performance videos from Campbells Creek for each, and a series of accompanying visual vignettes captured in the Australian wilderness. Earlier this month, they returned to North American for a series of sold-out shows in the Pacific Northwest; alongside highly-anticipated stops at the Edmonton Folk Festival and Calgary Folk Festival. Their next trip to the US and Canada will begin on October 25, and include 15 headline shows kicking off at Toronto's 1,500-capacity Danforth Music Hall – weaving through New York City on Halloween night at Racket, Nashville's 1,200-capacity Brooklyn Bowl and concluding with a three night Texas run from November 10-12. A full list of dates can be found at https://www.thepaperkites.com.au/tour