Heavy Duty Projects' Amanda Yamate Co-Scores You Are So Not Invited To My Bat Mitzvah with Este Haim, Streaming Now on Netflix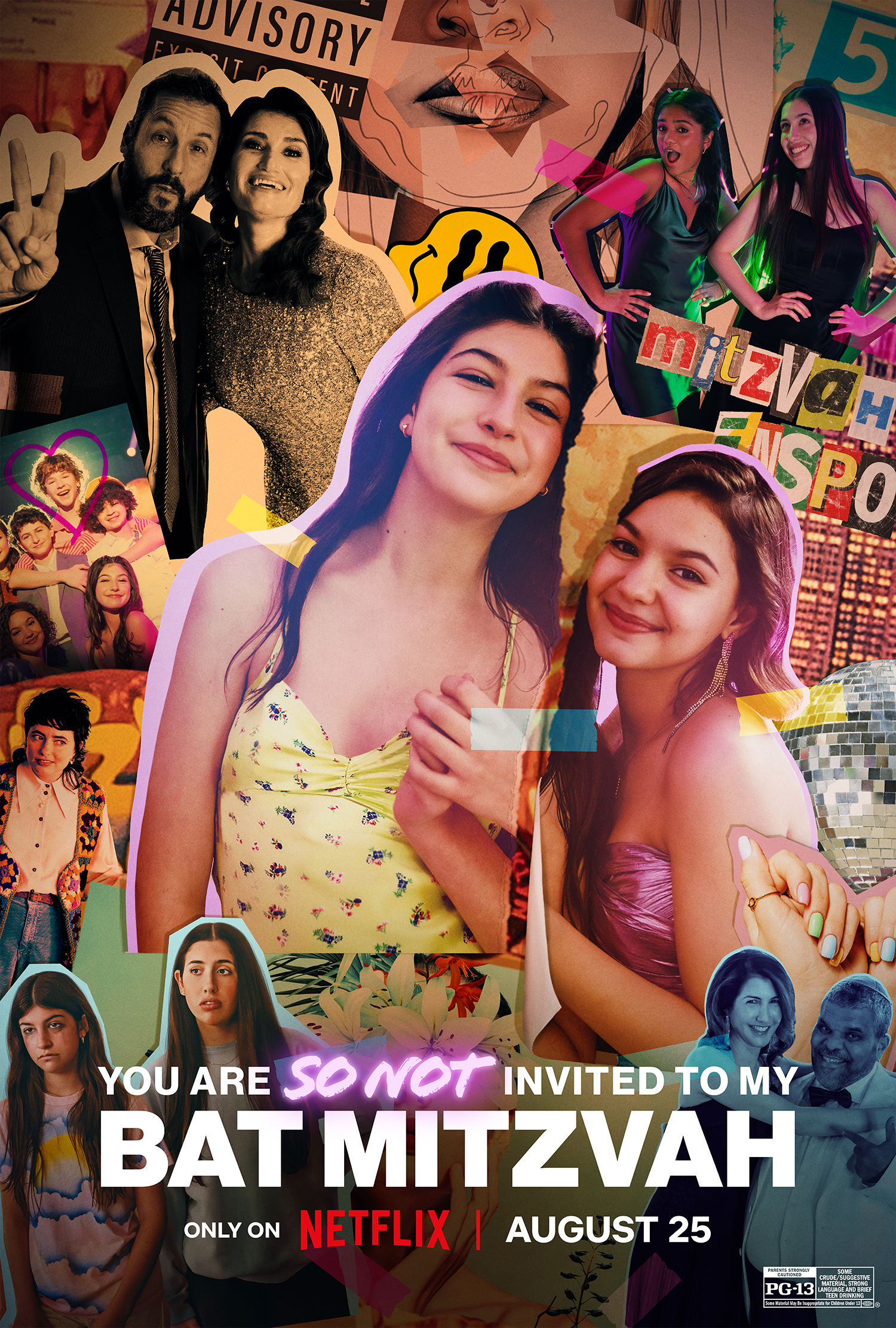 Now streaming on the platform, the film features a score by Yamate and Este Haim. Following their work on Netflix's acclaimed 2022 comedy, Do Revenge, You Are So Not Invited To My Bat Mitzvah marks the second time the two musicians have co-scored a project together, and further expands an already-prolific year for Amanda Yamate (they/them).
Watch You Are So Not Invited To My Bat Mitzvah Here: 
https://www.netflix.com/title/81416306 
Since joining Heavy Duty Projects, Amanda Yamate has collaborated with the company's Executive Creative Director and 3x Grammy-winning songwriter-producer, Ariel Rechtshaid, contributing to original scores for both Max's Gossip Girl and Disney+'s The Clauses. Earlier this summer, Yamate also scored the intersex-focused documentary Every. Body., which premiered at Tribeca and arrived in theaters in June. From early career work writing for commercials from Conair, Facebook, PacSun, Square and more, to award-winning shorts like Skin, and now feature-length comedies from major streamers, Yamate continues to shatter the gender binary, while uplifting underrepresented voices and expanding the definitions of film music.
They bring their own signature and singular sound and style, regardless of medium, as Amanda Yamate recently told Variety in a Hitmaker of The Month profile, "When someone on the forward-thinking pop, rock or rap side of the team needs orchestral layers, that has created unique opportunities to collaborate and approach music from a different perspective since I learned how to write and produce music exclusively to picture, rather than working with artists. The two years spent at Heavy Duty prior to 'Bat Mitzvah', working on my pop chops, really pushed me to try new sounds, which paid off on this score using synth pop layers."
Like Amanda Yamate and Ariel Rechtshaid, Heavy Duty Projects is made up of award-winning producers, music supervisors, songwriters and artists who share a deep understanding of how music connects with our emotions and imagination. Between original composition and artist collaborations, covers and remixes, final mix and sound design, supervision, trailers and TikTok, where the company is one of the select few, officially badged Music + Sound partners, the company is uniquely able to navigate any genre and brief, with an industry-shaping talent to craft bespoke, highly-creative and culturally-relevant audio solutions.
You Are So Not Invited To My Bat Mitzvah arrives in the midst of Heavy Duty Projects' busiest and most decorated year to date, with recent work including music for Google's Barbie campaign starring Meg Stalter, multiple productions for Disney+'s The Muppets Mayhem, Netflix's BEEF and Spider-Man: Across The Spider-Verse, plus "Make It Right," an original pop anthem performed by NSYNC's Joey Fatone, 98 Degrees' Nick Lachey, NKOTB's Joey McIntyre and Boyz II Men's Wanya Morris. Written and produced for a national CSAA Insurance campaign, the collaboration was recently named the #1 Celebrity Brand Collab You Need to Know About Right Now by AdAge. "World-building and creating a sonic universe before and behind a moving image is what Heavy Duty Projects does best," says Variety.
For the latest news, follow Heavy Duty Projects on LinkedIn and Instagram, and hear more of the Heavy Duty roster's work at this playlist, including hits from chart-toppers like Olivia Rodrigo, Drake, Miley Cyrus, Adele, Travis Scott, Frank Ocean, Vampire Weekend, Charli XCX, Bon Iver and many more.