SoundGirls + Women in Vinyl Panel 2021
ASK THE EXPERTS: Women in Vinyl

With last year's Women in Vinyl panel serving as an introduction to various vinyl career paths, we continue our exploration of the many other career opportunities within the vinyl industry—from mastering vinyl releases, running a pressing plant, to purchasing LPs for record stores! This is also an opportunity for you to ask our vinyl panelists any question you might have about the vinyl format. Whether it's tips on how to properly maintain your record collection, questions about crate-digging or hunting rare LPs or even understanding the process of releasing your music on vinyl as an independent musician.
The online panel takes place on Sunday April 11, 2021 from Noon till 2:00pm PT (3:00pm to 5:00pm ET).
Moderated by
Jenn D'Eugenio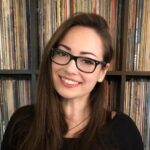 Founder, Women in Vinyl | Sales & Customer Experience Manager, Furnace Record Pressing (Alexandria, VA)
The Sales & Customer Experience Manager at Furnace Record Pressing, and vinyl enthusiast for over 20 years, Jenn is the founder and curator of Women In Vinyl; and is dedicated to the art and creation of vinyl. Her background spans that of designing textiles for Fortune 500 fashion companies to career advising for one of the top art colleges in the country; however, Jenn's passion for vinyl has lead her to a career in helping to manufacture the physical product for bands, and both major to independent record labels. In launching Women in Vinyl a site, online community, and future non-profit she hopes to empower women working in the vinyl industry and to help young women who may be interested in this career path achieve their goals.
Robyn Raymond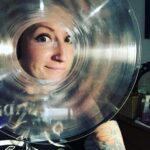 Board Member, Women in Vinyl | Lathe Cutter, Red Spade Records & Lacquer Channel Mastering (Ontario, Canada)
Owner of Ontario-based Red Spade Records, Robyn is the only female record cutter in Canada. She cuts short-run, lathe cut records on a desktop Vinyl Recorder T-560, apprentices on a VMS70 and formerly worked as a vinyl QA. She now works happily out of Lacquer Channel Mastering in Ontario.
Panelists Include
Amanda Schutzman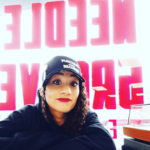 Sales Rep, All Media Supply | Purchaser, Needle and Groove Records (Lynbrook, NY)
Amanda is a Sales Representative at All Media Supply LLC, a vinyl/media distributor supplying record stores throughout the US. Before becoming a Sales Rep, she was the Manager at Needle + Groove Records. Amanda got her start in vinyl pretty much straight from the cradle. Her father, Mike Schutzman, is the founder of the Long Island institution that was Slipped Disc Records. She also spent some time working in Manhattan's Generation Records as Head of Purchasing (where you can still sometimes find her behind the counter) and she appears regularly with her father at the record shows that he now organizes, Vinyl Revolution Record Shows.
Caren Kelleher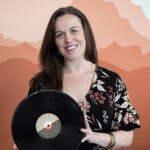 Founder & President | Gold Rush Vinyl (Austin, Texas)
Caren is the founder and president of Gold Rush Vinyl in Austin, Texas. Before starting Gold Rush, Caren was Head of Music App Partnerships at Google, after launching both Google Music and Google Play. She also led business development efforts at Songkick and Paste magazine, and worked as a band manager, which helped her see the vinyl opportunity. Caren holds an MBA from Harvard Business School and a BBA from Emory University. The Beatles are still her favorite band of all time.
Mariana Hutten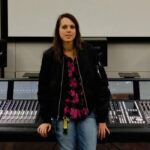 Mixing and Mastering Engineer | Lacquer Channel Mastering (Ontario, Canada)
Mariana is a producer, mixing, and mastering engineer (Lacquer Channel Mastering) based in Toronto, Canada. Specializing in genres such as pop, rock, hip hop, and jazz, She has worked on international projects from Montreal, Banff, Los Angeles, Buenos Aires, Monaco, among others. She has also worked on projects with producers such as Eddie Kramer, Colin Linden, and Richard King. Mariana's goals and commitment to expanding women's involvement in the music and audio industry placed her as a mentor for young women in Toronto. As an Executive Member of the Audio Engineer Society Toronto (AES Toronto) and Co-Director of the Toronto SoundGirls Chapter.