A new collection of girl-friendly pop songs featuring award-winning musicians helps girls know their self worth through music. Please support this project on Kickstarter right here.
When my daughter Emma was in elementary and middle school, she was a girly girl. No lie, she had a ton of Barbies and American Girl dolls, and loved to embellish on their stories. She and her friends joined the Girl Scouts and were immersed in a space where positive role models told them they could go for their dream
But when it came to music, the message that they heard on the radio didn't align with what I and other moms told their daughters. Because even though they were still children, the adult themes in those songs were full of sexual innuendo and simply put, were just not encouraging and self-esteem building for girls.
Fast-forward to today and you'll find not much has changed. Yes, there have been some amazing female artists who have pushed a positive, girl-friendly message on many individual songs. Think about Beyoncé's "Run The World," or Rachel Platten's "Fight Song," or Colbie Caillat's "Try." But of course, those are mixed in with many, many songs with lyrics that you really don't want your kid singing along to! Subtle or in your face, those messages have a lasting, negative impact on how our girls think about themselves.
As a mom, and a musician, I don't know why I didn't think of the idea of creating an entire album of catchy, fun, pop songs that are all positive and girl friendly sooner. But I'm so glad that my co-writer Jenna Paone and I did. The result is 'Girl, the album,' a collection of fun, original pop songs chock full of positive, uplifting messaging, catchy choruses and top-notch musical performances.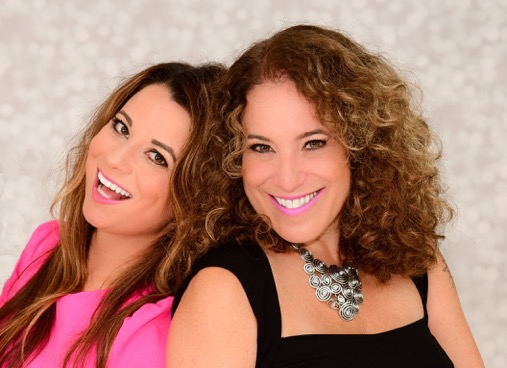 Credit for photos of Laura and Jenna: Kait Litchfield
We knew when we started that this project was bigger than the both of us, and so many award-winning female musicians have joined us in creating 'Girl, the album.' Bassist and former Beyoncé music director Divinity Roxx has stepped up to help us produce. You'll find amazing guitar work by Nita Strauss (Alice Cooper, The Iron Maidens), Kat Dyson (Prince, The B-52s) and others. Plus vocal tracks by inspiring young artists like Sabrina Lentini and the Command Sisters. We even have chart-topping, GRAMMY-nominated saxophonist Mindi Abair laying down a groove! There are some great guys who are behind the project, too, like GRAMMY award-winning producer Rob Christie and pop guru Keith Sorrells.
As a music industry pro, I've been lucky enough over the years to have built relationships with many top brands who have jumped in to get behind 'Girl, the album,' like M.A.C Cosmetics, Paul Mitchell hair care, Martin Guitar, Sennheiser, Casio, Daisy Rock Guitars, and Music & Arts.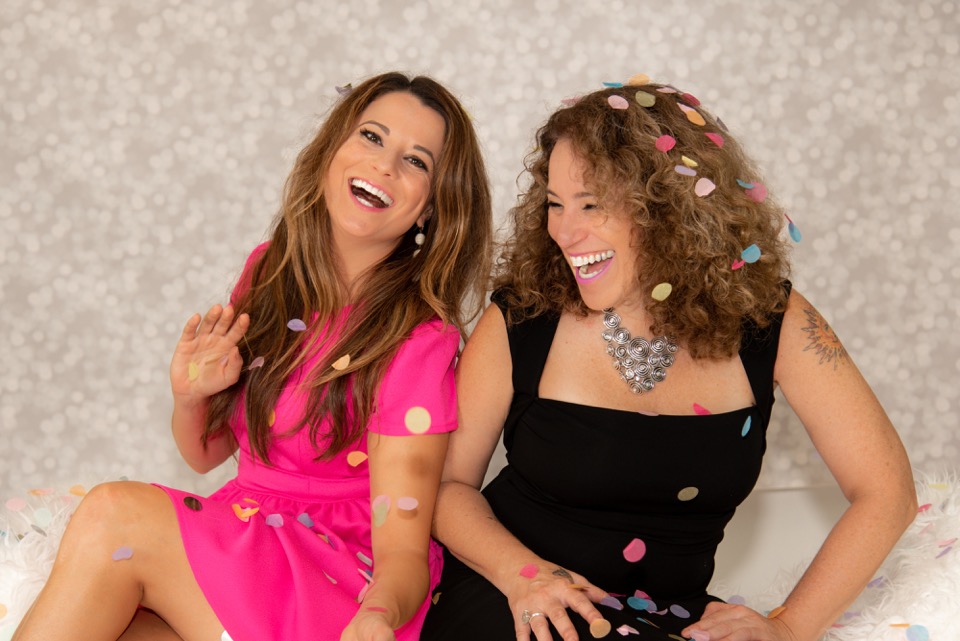 Credit for photos of Laura and Jenna: Kait Litchfield
We've launched a Kickstarter so that everyone can pre-order the album and lots of other fun merchandise that we've created around 'Girl, the album.' You'll see we have lots of cool, gift-worthy rewards from our brand sponsors, too! I hope you check it out here: https://www.kickstarter.com/projects/girlthealbum/girl-the-album.
As a long time advocate for women's issues in music (I am the founder of the Women's International Music Network and the producer of the She Rocks Awards), I know the impact that the right music can make on girls as they struggle to define their individuality and self worth.  Let's give our girls the tools and inspiration to succeed! Find out more about 'Girl, the album' at http://www.girlthealbum.com.
Laura B. Whitmore is the founder of the She Rocks Awards, the music contributor for Parade magazine and the own of Mad Sun Marketing, a boutique agency focusing on the music industry. A performing singer/songwriter, she lives in the Boston metro area.